At Ascot Chang, we believe that the collar is the soul of a shirt. To help you find the right collar, we're taking a dive into some of our favorite shirt collar models.
#14 is one of our original collars, in service since 1953. Scroll down to see why it is as popular as ever.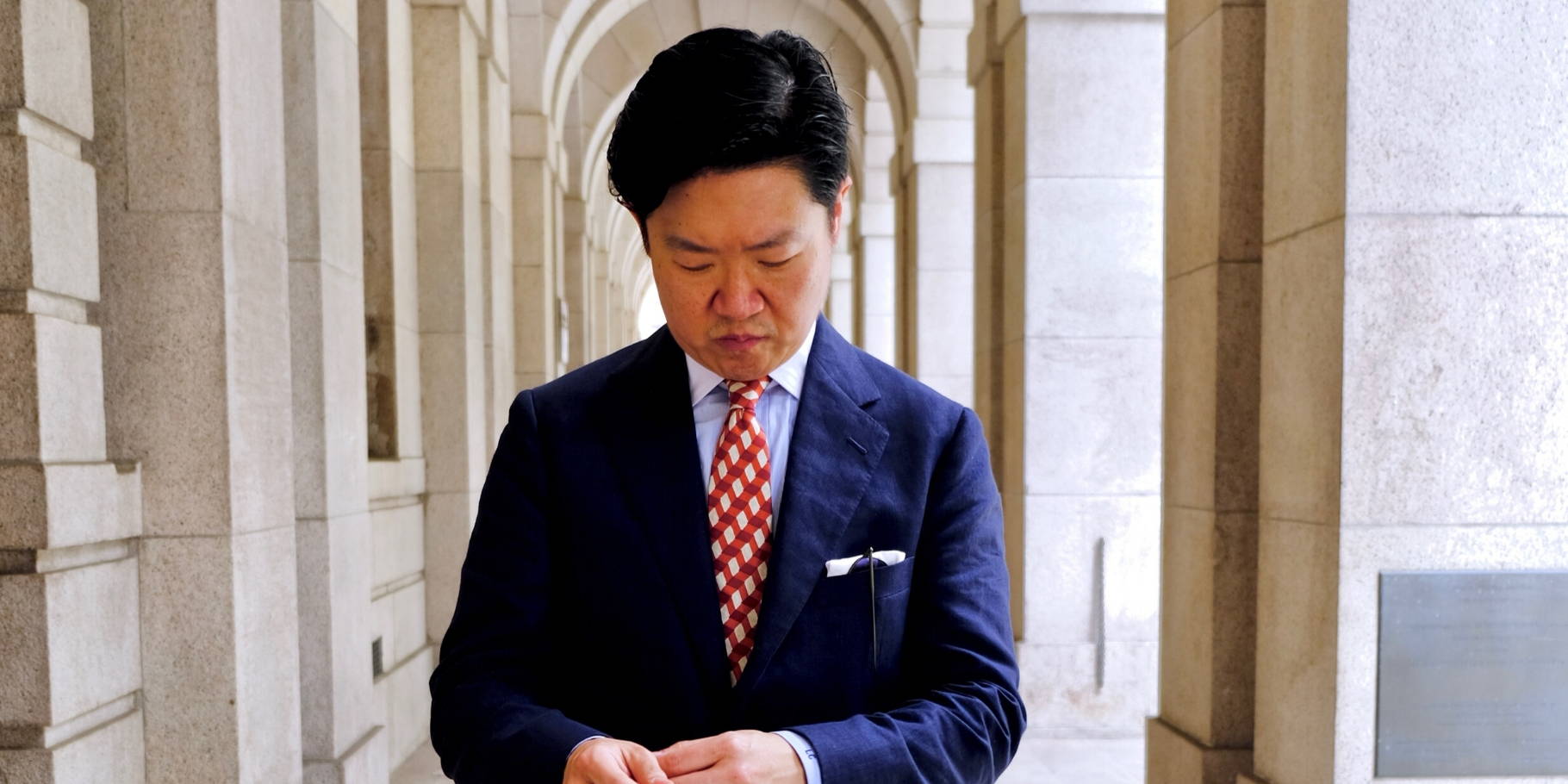 With a wide selection of models to choose from, it's no surprise that many of our clients start out with our #14 point collar, due to its classic and versatile style.
This model is one of our original collars, available for selection since our founding in 1953. #14's clean lines and moderate points make it the perfect collar for clients who want a simple and professional look.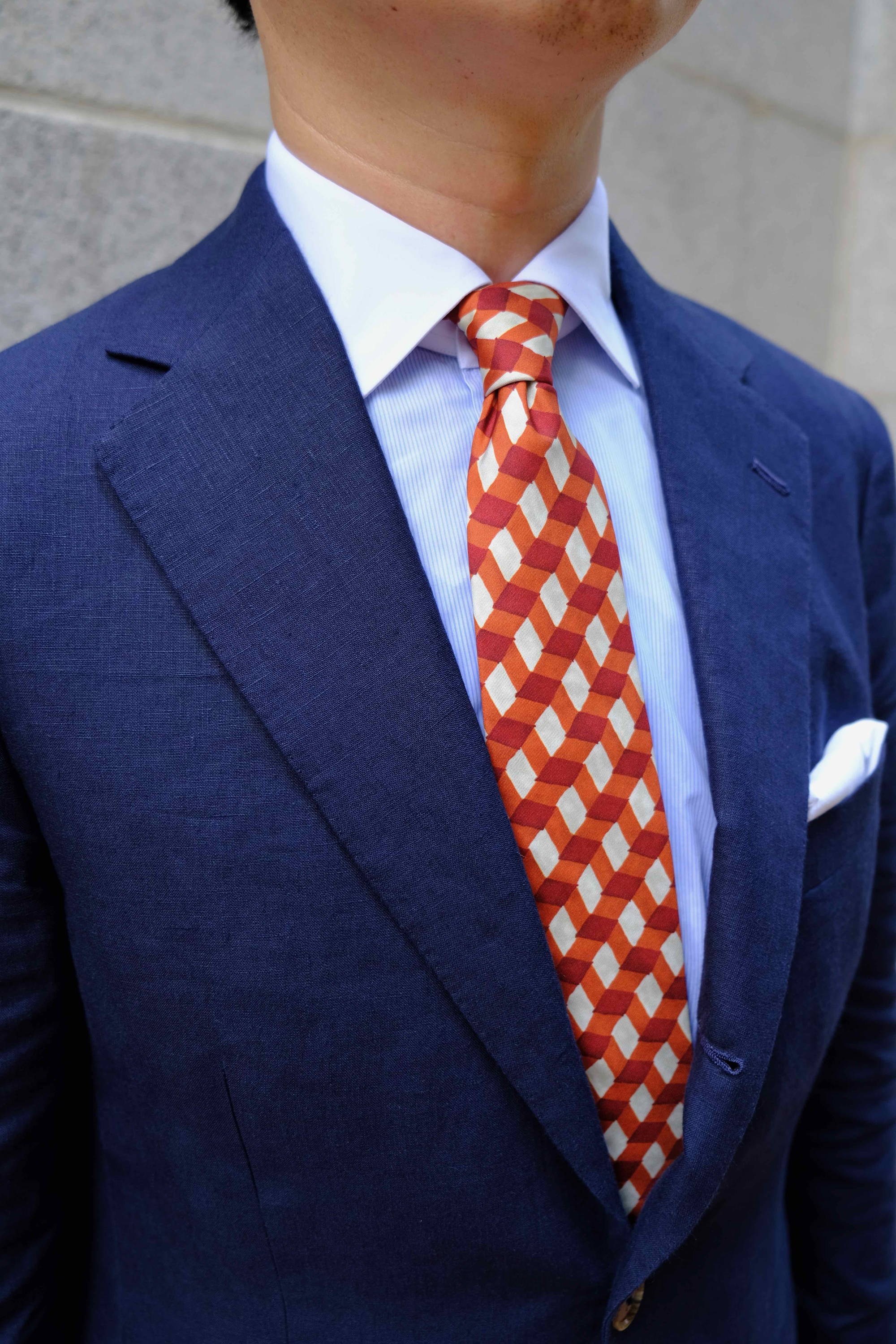 #14 has a moderate spread with 2 ¾" collar points. We consider 2 3/4" to be the shortest point length you can have without sacrificing business formality. We would recommend a tie knot that is no bigger than how Lincoln is wearing his orange tie.
The front collar height is 1 ⅜" which is slightly shorter than most Italian style collars. A shorter collar band works well for gentlemen with shorter necks, as we always take both style and facial proportions when designing our collars.

Due to the nature of this collar, we believe that it works best when worn with a tie. Without a tie, this collar can look a little too stiff. The lack of collar roll means it may not stand up as nicely under a jacket.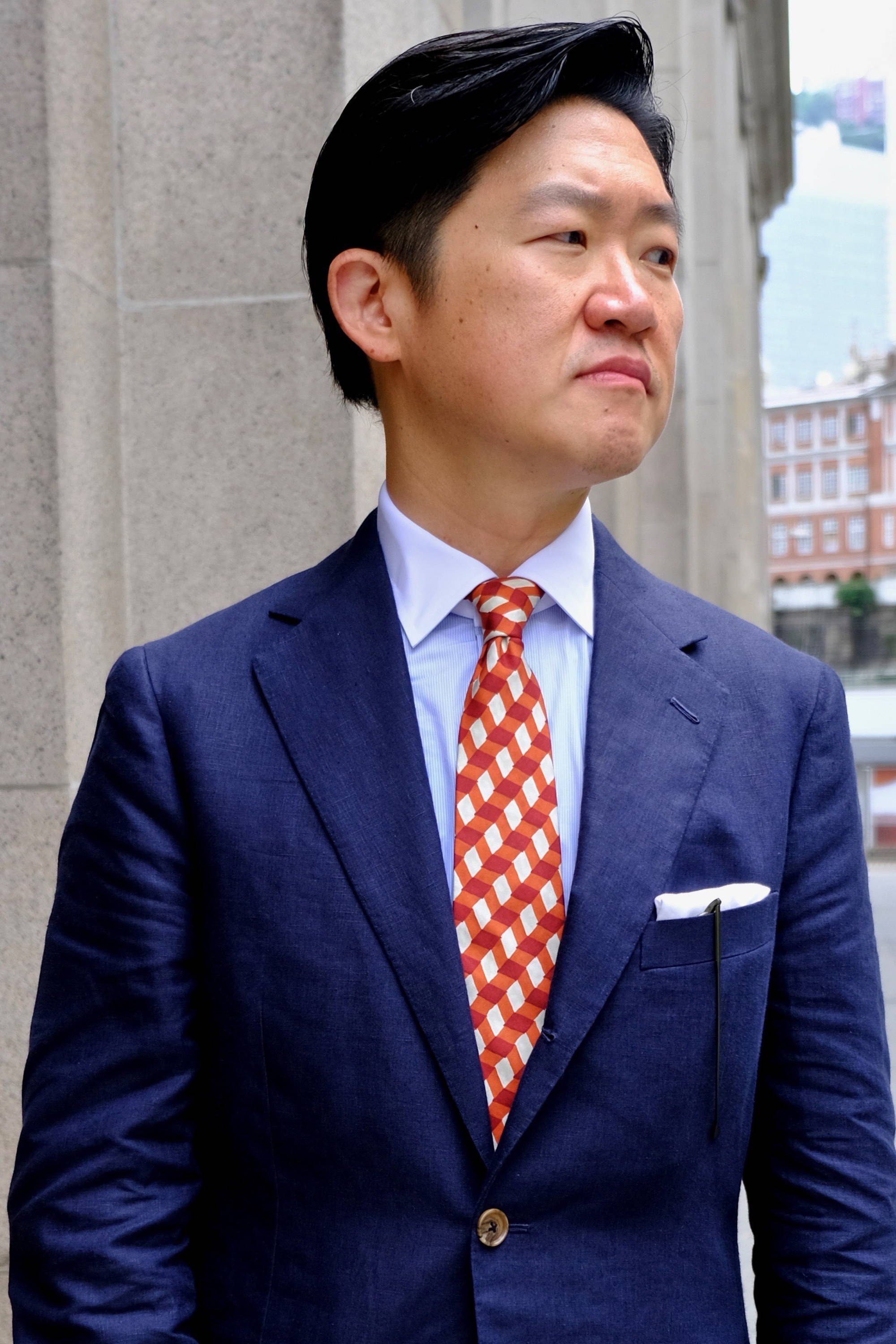 For clients who have a larger facial shape, we also recommend lengthening the points by 1/4" for a better visual counter-balance between the collar size and head size. A large head framed by a small collar will only serve to make the head even larger by comparison.
#14 works across all patterns and fabric. Here, Lincoln has chosen to combine a white collar on top of a classic pale blue and white striped cloth to create a classic banker shirt.
While we mostly see #14 made with our stiff, fused collar lining, Lincoln decided to use a medium fused lining that gives the collar a touch of softness for his own distinctive look.
If you are interested in ordering this collar on your next visit, you can quote the following specs to our in store representatives:
Collar: #14
Collar Point: 2 3/4" (+1/4" to extend points if needed)
Lining: 901E-M One Piece (Medium Fused)

For a classic stiff lining, ask for 301E Two Pieces

---