Since 1953, our mission has been to deliver the best bespoke experience to our clients from around the world
Our experienced artisans are dedicated to making individualized garments that can stand the test of time

Whether for Ready to Wear or Bespoke, the pattern is the blueprint for a shirt. With over 65 years of shirtmaking experience, our patterns are expertly designed, tested and refined to ensure a modern silhouette and precise fit.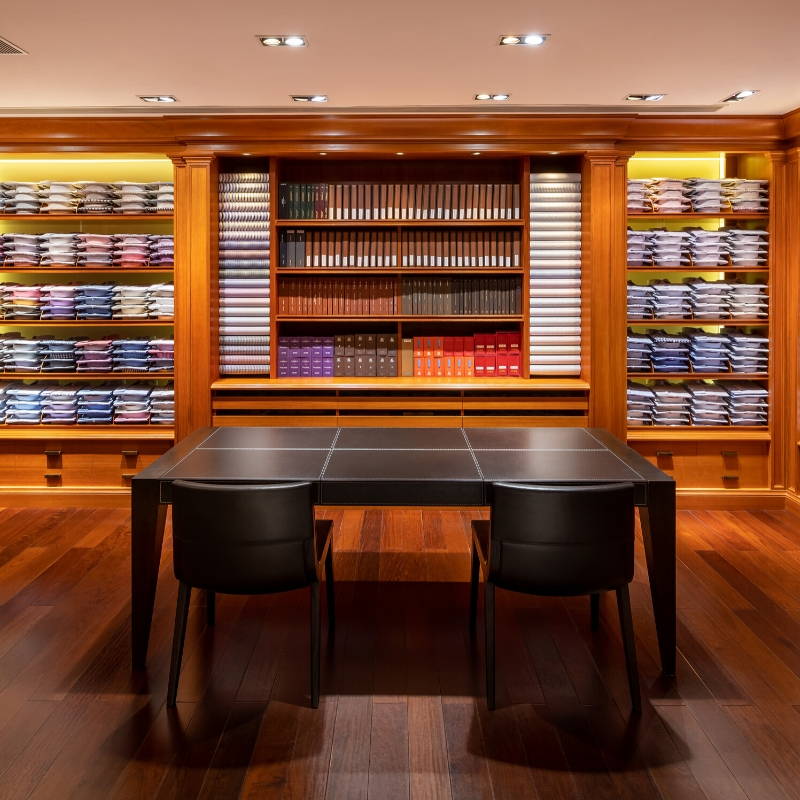 A simple conversation will help us understand your requirements and preferences. Our experienced staff will guide you through our library of the world's best fabrics, helping you find the most suitable choice for your bespoke creation.
Bring your vision to life and choose from over 20 collar styles, 10 cuff styles, 24 monogram styles and a variety of other styling options, all of which can be further customized to your desire. Whether you are new to the bespoke experience or are a more discerning customer, our staff is always ready to serve you and provide suggestions if needed.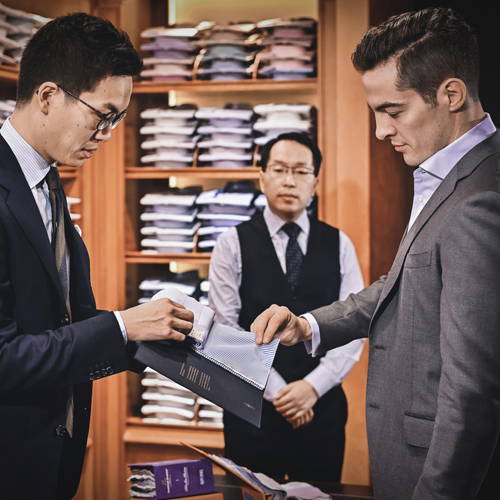 Accurate measurements lay the groundwork for each bespoke piece. With over 15 measurements each for shirts and suits, our tailors and salesman are specially trained to note down the individual traits of your body and posture. Your measurements are then translated into a paper pattern, which will be the basis for all future orders.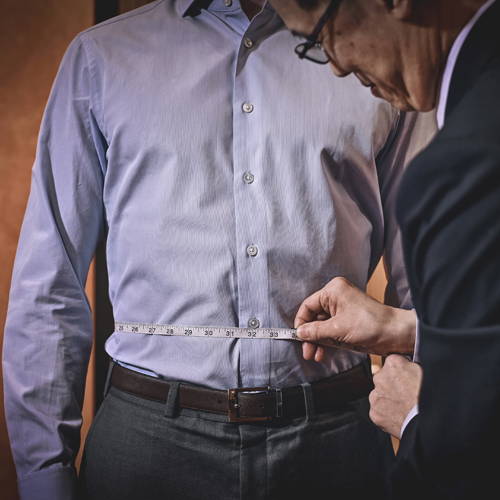 The first fitting is our first draft of the garment, ready to be tested and edited. After you try on the garment and provide feedback, our tailors will examine and mark changes as needed to improve the silhouette and fit. This fitting garment is then taken apart and recut to reflect the new adjustments.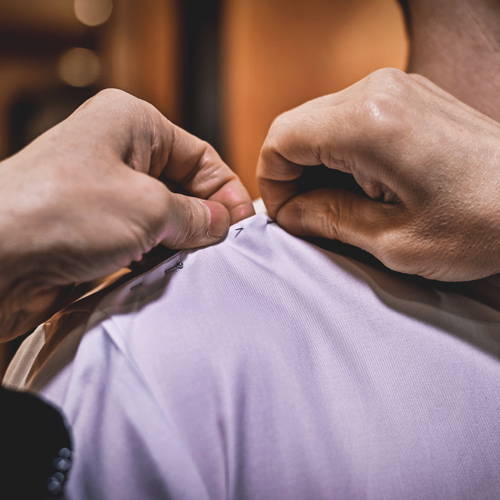 To ensure your satisfaction, we encourage you to visit our store for the final fitting. If no further adjustments are needed, you may take your bespoke garment home on the same day. Your template will be stored in your library for reference when you wish to customise or re-order more garments in the future.